Liked the idea of Bricksforge so bought it today. I think submissions is handy so decided to recreate a Bricks form using Pro Forms. Got it 99% there except I cannot figure out how to do border-radius on my two elements, email and submit.
If I put the border radius on these elements, it shows the outline in the interface, but it appears to be overwritten by the parent pro forms style. When I apply to the Pro Forms elements, it does the radius to BOTH email and submit, which is not what I need.
Email needs the border radius on top left and bottom left. Submit needs top right and bottom right.
I was also surprised to see there was no easy way to have the submit button appear to the side instead of underneath, so had to use transform to move it.
Am I missing something or do these elements seem overly complex?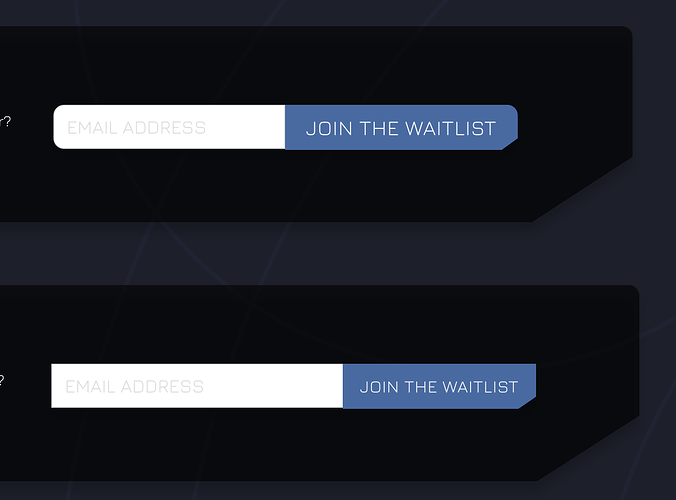 Top is 100% design and functional using Bricks. Bottom is Pro Forms.