Flexible visual panel for Global Classes
With "Ad Hoc" I mean an interface that is rendered based on the CSS the moment I click the tab hence it doesn't drive the CSS Code, but feed from it and can change values in it. Allowing for a very flexible and open approach to many design systems while offering an easy system to edit key values visually.
The visual editor could be tied to the User Role settings either in total or per Stylesheet… what ever make more sense. Allowing the Admin or specific groups to edit CSS Code and others only ad hoc expose settings when clicking on this tab on the BricksForge Panel.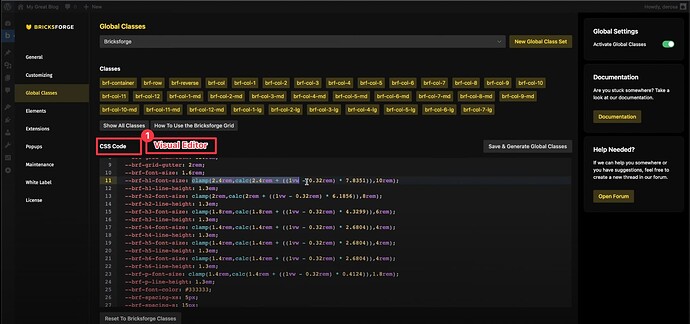 This panel ① would display CSS Code as a form panel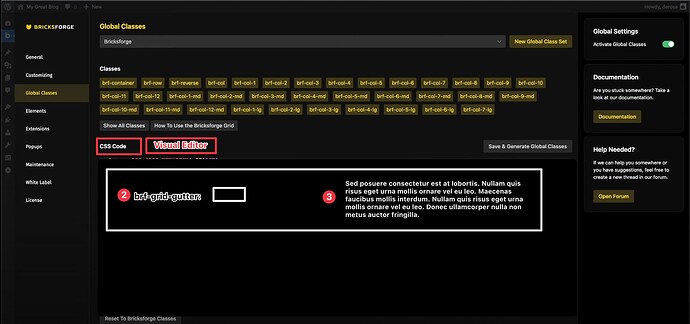 ② Each variable would become a line and a fitting UI component (number input, color picker etc.)*
③ Comment blocks above a class are rendered as a hint**
---
* The block could have a title based on the class name or something found in a comment
**An alternative would be that only variables are listed or only classes that have a hint.
This would be a powerful ad hoc interface for arbitrary CSS files and systems including descriptions etc. as many other classes would and could depend on a few variables (calc etc.).
---
Something like this should come in handy for this idea: